Chavalit & Partners is a law firm with offices in Hua Hin, Thailand. We are part of the SCL Law Group, which has its head office in Bangkok, Thailand and branch offices in Myanmar and Laos.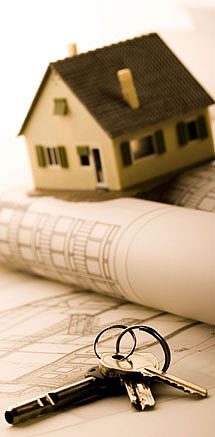 The focus of our practice is real estate in the Hua Hin area, which includes Cha-Am, Pranburi and Dolphin Bay. We do provide other services which are detailed on our website. Many people, from all walks of life, are attracted to Thailand and are keen to invest in the property market. Thailand offers an abundance of property to suit everyone's pocket, offering an exotic lifestyle and perhaps, the home of your dreams or an investment purchase.
It is however important for you to try and ensure that your dream becomes a reality and that you are not faced with mounting legal problems after completing your purchase.
Just ask yourself a few simple questions :
1. Would you sign contracts for a property purchase without firstly seeking independent legal advice?

2. Would you complete a property purchase without having a title search undertaken?
We are sure that for many of you, the answer is no. We are however always surprised by how many people, perhaps lulled by the sun and the comparatively cheap property prices, do not consider legal advice to be essential when dealing with property issues in Thailand.
For some, the cost is high, financially and emotionally, when inquiries, after the event, sometimes reveal one or more of the following:
The person/company whose name is on the lease is not entitled to enter into a lease because of rules of the Thai Land Allocation Act
The land is subject to a mortgage or other encumbrance
The signed lease has not been properly registered at the government land office
The house you thought you purchased is not in your name
The Land or house not shown as an asset in company accounts.
Purchasing property abroad is always a daunting experience. We, at Chavalit & Partners, Ltd. have a dedicated team of independent expat and Thai lawyers who will do our utmost to achieve a stress-free and smooth property transaction on your behalf, whilst protecting your interests at all times. By seeking sound legal advice it is possible to acquire the home of your dreams and avoid the pitfalls which have been commonly associated with buying property in Thailand.
We will guide you throughout the whole process which includes:
Undertaking the due diligence for you before signing agreements
Preparation and review of agreements for your lease or purchase
Ensuring that documents presented to the Government Land Office for registration are in Thai to ensure proper registration
If required, dealing with matters under a power of attorney from you.
Attending at the Government Land Office either with you or on your behalf to complete the registration/transfer process for you.
Please give us a call. We'll be glad to talk to you on the best ways to solve your legal problems—or avoid them in the first place.
We offer first half an hour free consultation

Chavalit & Partners Ltd
19/51 Hua Hin Soi 19
(Wat Klaikangwon)
Hua Hin
Prachuab Kirikhan 77110, Thailand

[Find us on the Hua Hin Map]

Tel: 66(0)32 522273, 522237, Fax: 66(0)32 522290
Email: enquiry@chavalitandpartner.com
Website: www.chavalitandpartner.com