PROFESSIONAL POOL TABLES THAILAND
PROFESSIONAL SLATE
Each table features a 1" thick diamond-honed, 3 piece slate. Under this slate we use a 26 point levelling system to ensure a perfectly level playing surface.
5 YEAR WARRANTY
All Players Pool Tables come with a no-quibble 5 year warranty on all parts of the table excluding the cloth & balls. We stand behind our tables 100%.
GRADE-A CUSHIONS
Uylin K55 Profile Cushions are highly responsive Taiwanese made cushions that give a consistent rebound speed and angle.
FULL BODY ARMOUR
We use top quality laminate on all visible areas of the table - our tables can take some serious abuse and still look great.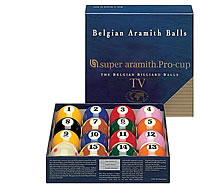 Aramith TV Cup Pro balls are the industry standard pool balls in Thailand and are included in the cost of all of our tables.

As you can see from the picture the white cue ball has the red dots (originally designed so the TV cameras could pick up the cue ball spin) - the 4 & 12 balls are pink which provides much better contrast against blue cloth than other colours and again is designed with TV cameras in mind.
So how much are they? Visit our website and find out more ...